Duncan Christie-Miller (on the left)
Former Royal Marine. Grandfather. Author of 'Integrated Intelligence' (www.duncanchristiemiller.co.uk) and founder of Future Life Today (www.futurelife.today). Duncan lives in London.
Larry Culliford (centre)
Former physician and psychiatrist. Author of 'Seeking Wisdom' and other successful books on happiness, personal development, and the psychology of spirituality. (www.ldc52.co.uk) Larry is married and lives in Sussex.
Simon Edwards (on the right)
Ex-army officer. Author of 'Be – A Disciple's Journey'.
https://www.amazon.co.uk/Be-Disciples-Journey-Simon-Edwards-ebook/dp/B00CJWU0Z2/ref=sr_1_1?s=books&ie=UTF8&qid=1539767010&sr=1-1&keywords=simon+edwards+Be
Founder of several charities. Recipient of a Winston Churchill Fellowship. Simon is married and the father of four daughters. He and his wife divide their time between France and Bath.
Duncan writes:
I am not Superman. I cannot move mountains, solve problems at a glance, support skyscrapers or catch a falling star. I do, however, have a vision that us ordinary mortals can make a significant difference through the application of our own individual wisdom.
This is why I believe in the concept of the Wave. The Wave is designed not to be a set of rules, a format or a template for development, problem solving or improved global communications. The Wave might accomplish some of these things through the individuals who will comprise it and by the application of their unique, special and quirky wisdom. The Wave I envisage is not a permanent phenomenon but a renewable one which will develop into a huge series of individual and team interventions created by people like you who also believe that wonderful results can achieved by us using our unique wisdoms.
The Wave is intangible but substantial. Wisdom is exactly the same. Your definition of wisdom will be different to mine. My Wave is different to yours. However, we all have one thing in common which is that we believe that our collective wisdom can make significant, radical and long lasting changes as long as we are able to share our wisdom through discussion debate and dialogue. My ambition would be that every day of our collective lives we reach out and touch perhaps one or two people and make a positive change to them on their life's journey.
I have developed two personal development concepts in the last 35 years: Integrated Intelligence (www.duncanchristiemiller.co.uk) and Future Life Today (www.futurelife.today). The latter is a social media-based program comprising 34 videos which contain and encapsulate the wisdom which I have harvested in my life. My wisdom is limited by my experience, knowledge and background, but it may contain a few items of interest which will give substance to the Wave and help to create a unique and special worldwide movement.
Larry writes:
My passion is to help people better understand themselves, and each other. As people we are of one kind. Whenever I observe examples of compassion, generosity, restraint and forgiveness, I feel genuinely moved and enriched. I love seeing people grow – grow in knowledge, in sensitivity, in kindness, in contentment, and in wisdom – especially if I may have helped.
I first published an article on wisdom in 1984 (in Psychiatric Bulletin). I had been thinking and writing about the question, 'What is mental health?' since training in psychiatry ten years earlier. In medicine, you learn about the healthy body before being taught about disease and treatment. Not so in psychiatry where you find out about pathology (about schizophrenia and depression, for example) from Day One. The idea that biological, psychological and social health are not only inter-related, but to make complete sense also require an additional dimension – spiritual health – came to me at that time.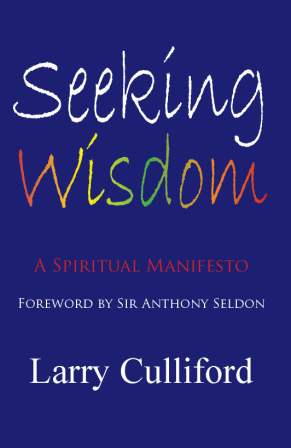 Much of what you read on this website is a distillation of my short 2018 book 'Seeking Wisdom – A Spiritual Manifesto'. This is itself a summary of ideas from earlier books: 'Love, Healing & Happiness' (2007), 'The Psychology of Spirituality: an introduction' (2011), and 'Much Ado about Something' (2015). You can find out about these, and more, from my personal website: www.ldc52.co.uk.
Since 2011, I have also been posting a blog on the Psychology Today website: https://www.psychologytoday.com/gb/experts/larry-culliford
You can also see and hear me speaking about spirituality and personal development on You Tube: https://www.youtube.com/results?search_query=larry+culliford+psychology+spirituality.

Simon writes:
I have been a soldier, a restaurateur, an author, a coach and an entrepreneur. After 16 years service in the British Army I set a successful restaurant business before running the Pierre Victoire restaurant chain. I founded a charity, Believe to inspire change amongst young and adult offenders. I was a member of the CSJ reports Breakdown/Breakthrough Britain and Locked Up Potential. I was the co-founder/CEO of the Mowgli Foundation, an international charity providing mentoring for entrepreneurs in the Middle East and Africa. I am a director of Urban Pursuit, supporting those excluded from school. I founded Serve On, building teams to serve communities at home and abroad, deploying to the Nepal earthquake in 2015 and the Caribbean hurricane in 2017.
With Help for Heroes I designed the Pathfinder Experience to support the transition of wounded soldiers, which led to a Winston Churchill Fellowship studying Military Mental Health in the US, NZ and Australia. My report Soldier of Hope is now published.
'Wisdom is oft-times nearer when we stoop than when we soar.'
William Wordsworth
We only really discover wisdom when 'we stoop'. I have only learned whatever wisdom I now have through the trial of the quest that started the moment I walked on an observation and fact-finding tour through a prison gate. Since then having dedicated the last 20 years of my life to bring about change in areas most resistant to it, I have realized that the attribute most needed by our leaders is wisdom.
Wisdom is wrought from the experiences of life and the ability to reflect and learn from those experiences. It gives us a deep understanding of human nature and the ability to understand what is true and right, and the ability to judge how best to act in any situation.
We can't choose the times we live in, but we are responsible for the time given to us. So we need to create a new paradigm based on the foundations of human relationship and interdependence; a world that is living in harmony with its environment; a world where we truly value compassion and wisdom. Wisdom requires us to invest in the diversity of human talent not in conformity. We have to work together to create a world where all individuals are valued and where everyone is fulfilling their true talent and using it not just for selfish gain but for the good of all.
We need a World Wide Wave of Wisdom to face the challenges of the 21st century.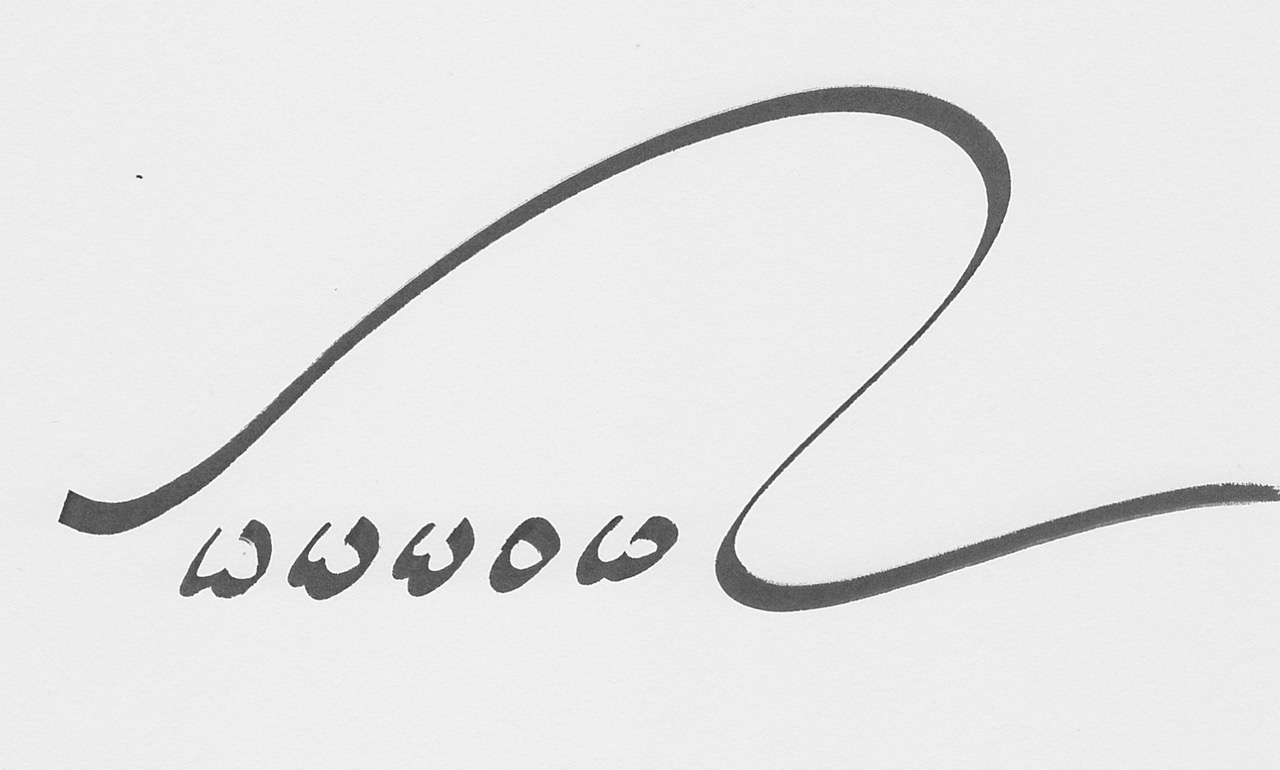 Please note:
This page is here for your information. Nevertheless, the World Wide Wave of Wisdom is not intended to be about us. If anyone thinks it might, we are giving out the wrong message. Seeking neither remuneration nor renown, we simply want to give back what we can…. And wish you well.
Click here to return to 'The Beginning'.